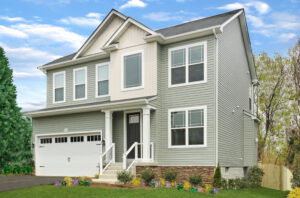 When it comes to getting the home of your dreams, building your own is a much better plan than buying resale. Depending on what you're looking for, finding a place that fits all of your requirements in an area you love is almost impossible. When you build your own home, you get a wide range of benefits that we've blogged about extensively. Today, we're sharing a few tips to help get you started in the custom home construction business.
Build Your Budget
One of the first things you need to do when you start to think about building a custom home is to set up a clear and developed budget. Know exactly what you can comfortably afford before you make any further advances. Having that information in hand when you go to a builder will help you get off on the right foot as your builder will be able to make plans based on your desires within the scope of your budget.
Invest In Land
The very next step to your dream home is to secure the land you'll be building on. If you don't already have a piece of land to build on, rope your builder into the decision process for input. There are many things to consider, including land slope, soil conditions, flood risks, and even if there is set up for a septic tank and electric hookups.
Secure A Loan
Finding a lender for a construction loan is a little different than what you would need for a resale loan. Most builders will have an idea of which banks or lenders they've worked within the past. In general, you'll want to be sure that they have worked with a construction loan in the past.
Make A Wish List
Perhaps the most fun aspect – creating your design wishlist! The last step is to start thinking about what design aspects you like and don't like and what is non-negotiable for your new home. Creating something like a Pinterest board is a great way to begin saving your ideas. Other great sources include Houzz, magazines, and even DIY sites.
Questions? Call Cedar Square Homes Today!
Whether you are ready to start the custom building home process, or you still have more questions, the trained professionals at Cedar Square Homes are here to help you out. We are beloved throughout Maryland and beyond for our attentive service and affordable home remodeling and building prices. We proudly service Anne Arundel County. Visit us online or give us a call at 410-987-9771. To see more examples of our work and for helpful tips and tricks, be sure to follow us on Facebook and Instagram.