Renting a home can be stressful. Maybe it's time for a change. Owning your own home, primarily if it's custom-built to fit all of your needs, can be an enjoyable experience. Let's look at some of the reasons why this is true.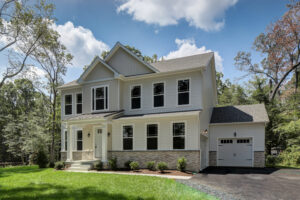 Receive Tax Benefits
One of the best reasons to own a custom-built home is that you will get numerous tax benefits for doing so. The interest associated with mortgage payments can be paid down over time, which is something to think about. This also means you will not need to factor them in when it comes to paying taxes, either at the state or federal levels. All of the money you save on tax payments can be redirected in other ways, such as paying other bills or being able to splurge on future additions to your home. You can also benefit from lower property taxes, mortgage points, mortgage insurance premiums, and any potential moving expenses that occur if you are an active member of the military.
Improve Credit Scores
When you own your own home, you'll also notice that your credit score is going up. Your FICO score reflects your current payment history. Making timely payments assures lenders that you are responsible as a homeowner. Higher credit scores also make it easier to purchase a new car, receive lower interest rates on future credit card acquisitions, and taking out other loans that you may need in the future.
Decorate How You Want
When you rent a home or apartment, then you might have restrictions on how much decoration you can inside your house. But when you design a custom home, you control every aspect of how it looks, inside and out. You can decide what you want your kitchens, bathrooms, and other spaces all look like without deferring to the whims of a landlord. This means that you can choose whatever colors of paint you want or decide how much lighting you want in each room. You can even expand the basement and dining rooms or use pocket doors instead of conventional ones to help transform your home into something unique that your neighbors will be envious of every time they come over to visit.

Questions? Call Cedar Square Homes Today!
Whether you are ready to start the custom building home process, or you still have more questions, the trained professionals at Cedar Square Homes are here to help you out. We are beloved throughout Maryland and beyond for our attentive service and affordable home remodeling and building prices. We proudly service Anne Arundel County. Visit us online or give us a call at 410-987-9771. To see more examples of our work and for helpful tips and tricks, be sure to follow us on Facebook and Instagram.