In-Law Suites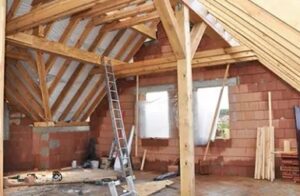 If you have realized that your home is simply too small for your needs, the addition of an in-law suite can make your home more functional and useful than ever! As more and more families turn to cohabitation rather than assisted living facilities for their elderly family members, an in-law suite addition provides the perfect way to keep your family close while offering the privacy that everyone deserves.
An in-law suite needs to be carefully planned in order to ensure that it will meet the needs of your family members as well as your home, so you'll need the help of an experienced contractor who understands the ins and outs of in-law suites. At Cedar Square Homes, we have been completing in-law suite in both new homes as well as additions for over 20 years, so you can be confident that we have the experience needed to get the job done efficiently and correctly. We offer in-law suite additions and renovations to clients throughout Maryland, including Pasadena, Severna Park, Annapolis, Crofton, and Anne Arundel County.
In-law suites provide many benefits
Inviting family members to live with you will not only save money on an expensive nursing home, but can also bring your family closer together and allow you to spend more quality time with your loved ones. Unfortunately, if the in-law suite isn't carefully planned then you may find your family is too close for comfort. That's why it's so important to consider the privacy needs of all family members so that your new suite will be self-sufficient and fully functional.
An in-law suite can mean many things: Whether you'd like to separate an area of your home into a private living space or you'd like to construct a new, self-sufficient apartment above your garage, Cedar Square Homes will work closely with you to understand your needs so that your in-law suite will work for every member of your family.
Building an in-law suite requires many considerations, which is why you need to trust your addition to an experienced and reliable contractor. At Cedar Square Homes, we have spent more than 20 years building a reputation as a contractor that clients can trust to bring their vision to life while keeping their needs in mind. We want to ensure that your new in-law suite truly works for you, so we will begin the process with a thorough in-person conversation where we will gain an understanding of your wants and needs so that we can plan an addition that will truly transform your home for the better.