Garages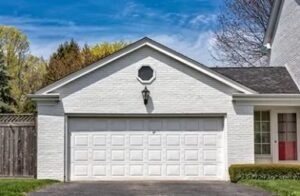 Whether you need additional space for a workshop or you want to keep your cars protected from the elements, a new garage can make your life easier by providing valuable extra space for storage and more. When you need a garage that will be constructed to match the existing architecture of your home so it looks like it has always been there, you'll need the help of a contractor who is experienced with building garages, like Cedar Square Homes.
At Cedar Square Homes, our dedication to top-quality materials and exceptional craftsmanship means that all home renovation projects we complete will exceed your expectations. We have more than twenty years of experience as a custom home builder which allows us to complete your new garage in a professional and efficient manner. For new garage construction in Anne Arundel County—including Annapolis, Crofton, Severna Park, and Pasadena—you can trust that Cedar Square Homes has the knowledge and experience needed to bring your vision to life
Home Improvement and Transformation Ideas: Converting Your Garage into Extra Living Space
Trust Cedar Square Homes to build an exceptional garage
When it comes to building a new garage, there's a lot to consider. From choosing and preparing the site to ensuring the garage will serve all of your needs, you'll need to rely on the expertise of an experienced garage building contractor who can take every detail into account so that you won't have to worry about a thing. At Cedar Square Homes, we have more than two decades of experience building custom homes, which means we have a comprehensive understanding of what goes into constructing a new building.
When designing your new garage, we will take into account the aesthetic of your existing home so that your new home addition will look natural and blend in seamlessly with your property. Even more importantly, we will work closely with you to understand how you plan on using your garage so we can build one that will truly meet your needs. Whether you want a fully insulated garage that will be the perfect home for an in-law suite or you want a basic and minimalist space that will simply provide protection for your vehicles, we will ensure that your desires and vision stay front and center along every step of the way.
A new garage will not only make your property more functional, but can make your home easier to sell when the time comes too. A garage addition is a highly desirable feature for prospective home buyers, so if you plan on selling your home in the future then a garage is the perfect project to take on.