Siding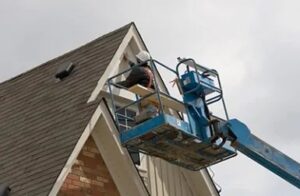 If the exterior of your home is starting to look old or worn out, your house will never look its best. New siding can not only give your home an instant facelift, it can also help to prevent water damage from infiltrating your home and provide an important layer of protection for your abode.
At Cedar Square Homes, we can re-side your home so that it not only looks great, but will also be thoroughly protected from the elements as well. We use low-maintenance Dutch lap vinyl siding because it's incredibly durable and will look great for use to come with virtually no maintenance required. For over 20 years, we have been providing reliable and trustworthy siding services to clients throughout Maryland, including Anne Arundel County, Crofton, Annapolis, Pasadena, and Severna Park
Transform your home with new siding installation from Cedar Square Homes
Damaged or old siding can make your whole home look worn out and past its prime. To keep your home looking its best, you need to ensure that your siding is in great shape. However, good looks aren't the only reason why it's important to keep your siding in good shape: Damaged siding can allow water to infiltrate your home's interior and create serious problems with your attic insulation, wall framing, and more.
Luckily, Cedar Square Homes has what it takes to replace your siding efficiently and affordably. Our vinyl siding is incredibly durable, resists damage from inclement weather, and can improve the energy efficiency of your home. In addition to all of those benefits, it simply looks great too!
If you are considering selling your home in the near future, updating your siding can help ensure that your home doesn't stay on the market for long. After all, first impressions last the longest, so if your siding is outdated or damaged then your home won't leave a very good impression on prospective buyers.
At Cedar Square Homes, we have been in the home remodeling business for over 20 years and we know how to look at a renovation project as part of your whole home. We will carefully consider the needs of your home's exterior so you fall in love with the finished product. From basement remodels to in-law suite additions to roofing and everything in between, we have the knowledge and expertise needed to complete virtually any home remodeling project with professionalism and a keen eye for detail.