About Cedar Square Homes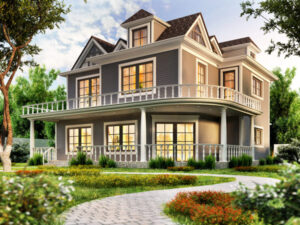 Prominently recognized throughout Anne Arundel County and across the state of Maryland for integrity, value, reliability and quality of craftsmanship, Cedar Square Homes brings decades of experience to your home design and build. Curtis Payne and Charlie Brenneman, both highly experienced contractors decided to merge their home improvement and home construction companies into one business. Cedar Square Homes is a business that provides excellent service with expert craftsmanship.
Crafting Homes and Creating Communities
Cedar Square Homes continues to grow as the needs of our clients evolve. We offer a wide variety of selection of services. Developing land into thoughtfully-planned communities provides us with a great sense of satisfaction because we knew our efforts will allow our clients the ability to settle down and flourish, which adds to the quality of life in Anne Arundel County.
Over the years we have built hundreds of homes homes is an excellent way to make a living and give back to our community. Building relationships with our clients is just as important. Our clients become long-term friends and recommend us to their family and friends because of the quality product and excellent service they receive.
Whether you are building a brand new custom home or making home improvements to an existing structure, we believe that every successful project begins and ends with excellent customer service and responsive communication. We take pride in offering you a full-service experience and the capability to complete any size job. Our clients can rely on the owners to stay involved with construction throughout the process. Whatever project you need help with, the team at Cedar Square Homes are here to discuss your needs and help you find that special place to call home.
Contact us today at 410-987-9771 to learn more about what sets Cedar Square Homes apart. We serve Anne Arundel County, Annapolis, Crofton, Severna Park, Pasadena and all other areas throughout Maryland.
We Always Try to Create a Difference

Craftmanship and professionalism from Cedar Square Homes.