Roofs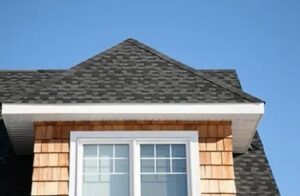 While roof repair and roof replacement strikes fear in the hearts of many homeowners, it's an important consideration that can't be ignored because a good roof will ensure that your home is properly protected from the elements. A damaged roof can allow water to infiltrate your home which can cause a host of problems for your insulation, framing, and more. By neglecting your roof, you can quickly cause damage to your home that will be incredibly expensive to fix. Avoid this hassle by being proactive and replacing your old roof before it becomes an even bigger problem!
At Cedar Square Homes, we are capable of providing roof repair and replacement for clients throughout Anne Arundel County, including Pasadena, Severna Park, Crofton, and Annapolis. With over 20 years of experience as a custom home builder, we understand everything there is to know about houses, from foundation to flashing. That means we are able to approach your home holistically and ensure that your renovation doesn't cause bigger problems down the line. When you choose Cedar Square Homes as your roof replacement contractor, you can trust that we will bring decades of knowledge and hands-on experience to your project.
Roofing shouldn't be out of sight, out of mind
Because roofs are out of sight, many homeowners neglect to take care of them until it's too late. By the time you begin to notice a leaky roof, damage has likely already been done to your home. That's why it's important to have your roof inspected by a reliable and trustworthy contractor who can advise you on the current condition of your roof and whether it needs to be repaired or replaced.
Whether you've noticed water coming into your home or asphalt shingles that are beginning to crack and peel, it's important to have any signs of roof damage looked at as soon as possible by a contractor you trust. At Cedar Square Homes, we have spent more than 20 years building a reputation as a contractor who can handle any renovation, no matter how big or small. We deeply understand every aspect of home remodeling so you can be confident that we will approach your roof with the care and expertise it deserves.
If you need roof replacement services, we can remove your existing roof and replace it with a new one efficiently and with no hassles or headaches. With our expertise and attention to detail, you can be confident that your new roof will be built to last.