Home Additions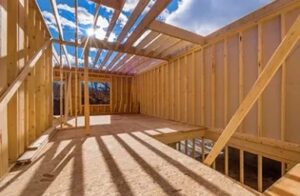 If your current home is too small for your needs but you can't imagine dealing with the hassle and expense of moving, a home addition can transform your home and add the space that your family needs to thrive. Whether you want a screened porch addition so you can enjoy the beauty of the outdoors from the comfort of your home or you want to add an in-law suite addition above your garage, Cedar Square Homes has the knowledge, expertise, and top-quality materials needed to bring your vision to life and make your home more functional so that it will effectively and comfortably meet your needs.
At Cedar Square Homes, we have been a trusted Maryland home contractor for over 20 years and our clients have come to know us as a reliable contracting company that can complete beautiful home additions and home improvements that are built with their needs in mind. All of our projects begin with a thorough in-person conversation where we will speak with you to understand what you want to gain from your home addition so that we can be sure that our proposal meets all of your needs. For home additions throughout Anne Arundel County—including Crofton, Annapolis, Pasadena, and Severna Park—trust Cedar Square Homes to bring your ideas to life!
A home addition provides the space you need at a price you can afford
If your home is too small for your needs, it can create all kinds of headaches. Whether your family is growing or you realize that the home you purchased simply doesn't feel as big as it looked when you bought it, a home addition is a much easier solution than moving and will ensure that your home works for your needs.
At Cedar Square Homes, we understand the complexities of home additions and we have the expertise needed to complete additions of any size and scope reliably and in a cost-effective manner. Thanks to our experience building new home communities, we take everything into consideration when planning your home addition. Unlike other home builders who focus solely on renovations, we have a thorough understanding of the underlying considerations that need to be thought through to ensure that your home addition doesn't come with any unexpected and expensive surprises and is truly built to last.
Given that a home addition is a big undertaking, you need to work with a remodeling company that is honest, experienced, and dependable. Cedar Square Homes has the experience and excellent reputation that you need to trust that we can get the job done right. Contact us today