With the end-of-the-year holidays on the horizon, it's time to get ready for them. One way to do that is to change the way your home looks. While many homeowners opt for kitchen or bathroom remodeling projects, those aren't the only renovations you can make. We're here to tell you about the various ways you can make your sophisticated dining room look even better than it did before!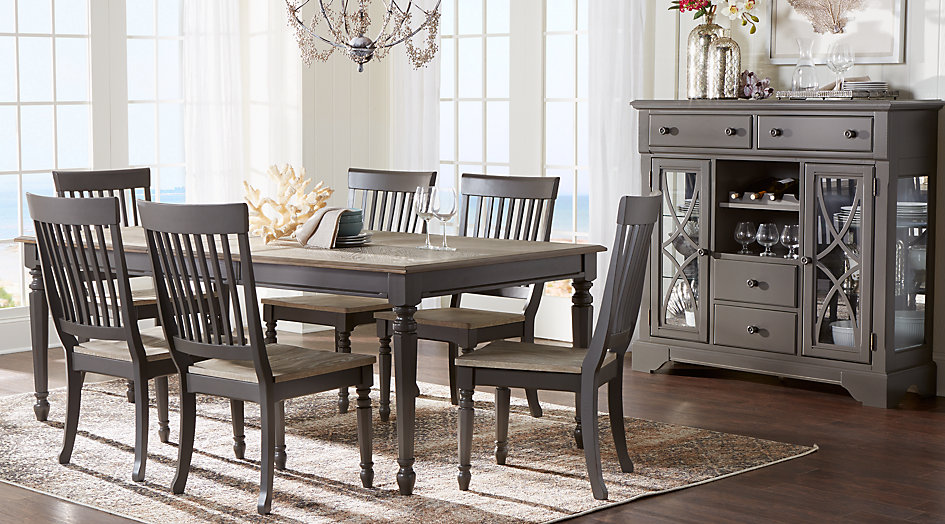 Be Thoughtful About the Lighting
Each lighting fixture within your home adds to its overall aesthetic. After all, if you can't see what you're doing or where you're going, you'll be frustrated. So, with that in mind, be more thoughtful about the lighting you want to use. This design tip is especially important when it comes to the dining room. For instance, industrial metal pendant lights are the most suitable if you're following the "vintage" design philosophy. Meanwhile, chandelier lighting is always a good option if you're aiming for a more contemporary but timeless design.
Set the Table But Don't Overdo It
Even when the dining room table isn't being used for meals, it can serve other purposes. It's a great place for your kids to do homework. Or it could be a nifty way for you to work on your laptop and get away from your basement home office setting for a while. Plus, it makes access to snacks, tea, and coffee even easier if your dining room is right next to your kitchen! (And honestly, where else would it be, floor-plan-wise?) The table here benefits from a classy runner. Even so, you might not enjoy that feature; in the end, strive for consistency and tone in your tastes.
Add Wall Accents and Decorations
Wall accents and decorations add another dimension of personality to your dining room. In this context, walls are empty canvases. Hang up some of your favorite artwork or experiment with different wallpaper and paint palettes. Regardless of the decorations and accentuations you end up using, keep it understated. Flashiness detracts from the ambiance you want to create, and it can be too tacky or hard to look at for your dinner party guests.
Put Your Best Floor Forward
The flooring for dining areas is always a tricky puzzle to solve. Durable hardwood flooring is a good choice. As long as you seal it against moisture damage and liquid spills, it should last you a very long time. Oriental rugs and natural-fiber rugs give even more distinction to the room, and they help you cover up stains and other unsightly effects you don't want to highlight!
Questions? Call Cedar Square Homes Today!
Whether you are ready to start the custom building home journey or you still have more questions, the trained professionals at Cedar Square Homes are here to help you out. We are beloved throughout Maryland and beyond for our attentive service and affordable home remodeling and building prices. We proudly serve Anne Arundel County. Visit us online or call us at 410-987-9771. To see more examples of our work and helpful tips and tricks, be sure to follow us on Facebook and Instagram. Cedar Square Homes MHIC #27095